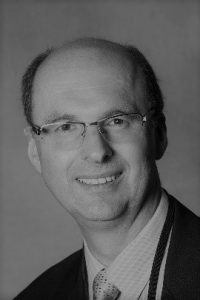 It is with a deep sense of sadness and loss that we report the sudden and untimely passing of  Canthera Discovery Chair, Dr Peter Woodgate, over the Christmas period. The staff and Board of Directors at Canthera will miss his vision, steady leadership, and commitment to the advancement of medical research.
Peter joined the Board in August 2020 at the commencement of the transition of Cancer Therapeutics CRC to Canthera Discovery and he brought a wealth of experience from the CRC sector, providing essential knowledge and leadership in his role as Chair.  As a colleague, Peter is remembered for the respect he treated each person, the values that informed every decision and the tireless work and passion he committed to his role at Canthera.
Apart from his role at Canthera Discovery Ltd, Peter also Chaired SmartSat CRC, and AURIN (an NCRIS facility), was a Board member of PSMA Ltd, a member of the Nominations and Remuneration Committee, Charles Sturt University, and was a Principal Fellow at the University of Melbourne.  He had recently been appointed as Director and the inaugural President for Geospatial Council of Australia, the peak body that is a merger between the Surveying & Spatial Sciences Institute (SSSI) and the Spatial Business Industries Association (SIBA|GITA).
Our thoughts are with Peter's family, friends, and colleagues at this difficult time.