Canthera Discovery advances promising targets by committing our full suite of integrated capability and expertise to early drug discovery and development.
Our Current Pipeline and Licensed Assets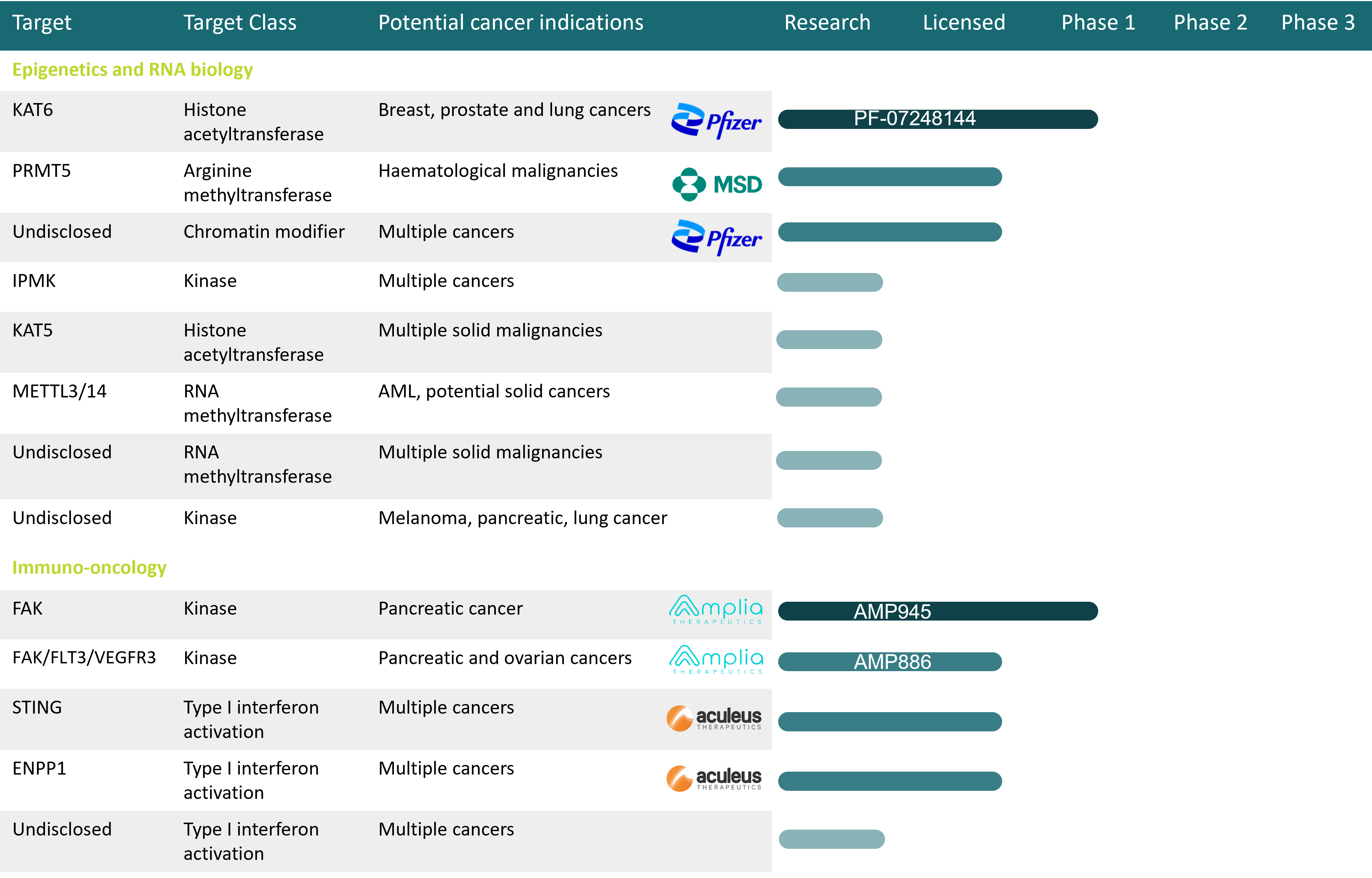 Commercial Collaborations and Licensing Deals
In specific cases, we will partner with commercial entities to move programs forward into clinical development.  Canthera Discovery has executed four preclinical licensing deals and three multi-year research collaborations with pharmaceutical companies.
Partners include the following organisations: